Descrizione
SOMMELIER ITALIA organizes an online certified course for HONEY SENSORIALIST TASTER – A FIRST STEP TO BECOME A HONEY SOMMELIER – Sensory analysis and honey pairing from August 29th, 2023, with a Honey Sensorialist Taster certificate.
A complete professional course  on the world of honey and bees. You will receive honey samples at home within the second lesson.
Few days before the course beginning, the official email invitation will be sent with a link for participation.
The 5 lessons will be held online in 5 Thursday evenings from 17:00 to 18:30 with Elsa Menegolli, Honey Sommelier, Taster and Honey Sensorialist.
The course is online and live with the teacher. The lessons are NOT recorded therefore, in case of absence or connection problems, they will NOT be viewable again.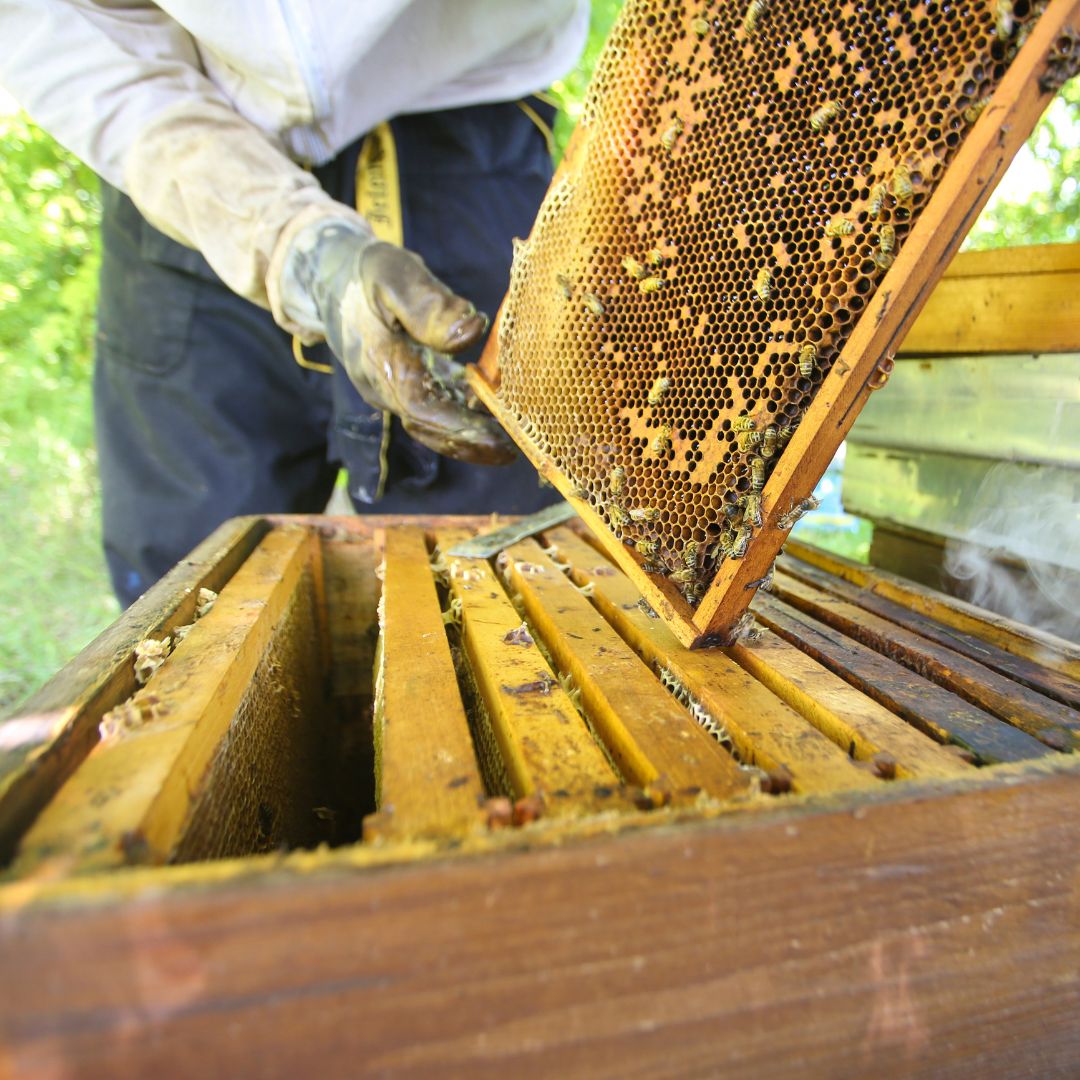 Why choosing an online course?
First of all for its convenience. You will be at your home avoid losing time in car travel, dedicating yourself to the other activities of your day. Less travel therefore, less danger for us and for the environment.
But is it possible to do sensory analysis remotely?
Well yes. This out of the ordinary choice might surprise you, but some foods or drinks, in addition to the proven experience of years on online courses, allow us to affirm that it is possible. Keep in mind that the lessons will be live online, face-to-face with the teacher and that the honeys for tasting, that everyone will have in front of them, will be the same. It takes a little mental flexibility, yes. But we see in our students a great desire to do and to learn and all this eliminates any barrier and paradigm.
But are online courses easier than in the classroom?
Another question we often get asked. In our courses we talk a lot. Each trainee engages in tasting, comparing and pairing. The exams are both oral and written. There is a tasting test and an essay to prepare. If you don't study, it's impossible to pass the exam, just like in the classroom.
When will the course be held?
5 live online lessons in a virtual classroom with the teacher Elsa Menegolli
Dates : August 29th + September 5th, 12th, 19th, 26th, 2023 (they are five online meetings on Thursdays)
Hours : 17.00pm – 18:30pm
Where: Online at Zoom Meetings
ENROLLMENTS CLOSE: August 18h, 2023
The honeys will be tasted starting from the second lesson, therefore from September 5th. In the first lesson, on August 29th, you will taste any of the honeys you have at home, to familiarize yourself with the professional tasting technique.
Why take this course?
Honey still fails to have the place it deserves. Learning to taste it, using sensory analysis applied to honey, becomes important in order to be able to communicate it.
We like to make beekeepers satisfied with their product, giving them the skills to understand it thoroughly, combine it and tell it to an ever wider audience of enthusiasts.
Apitourism and the educational farm evolve into HONEY TOURISM, a way to disseminate not only the knowledge of bees, but also their product. We see our course as a sort of instruction manual to convey to the consumer a deeper knowledge of honey, an easier way to use it every day and several times a day, a way to appreciate it not only as a natural food but also as an ingredient in recipes or as a cosmetic.
We create courses for the development of Honey Tourism, preparing producers and consumers to experience honey as a true Sommelier would experience it.
What does a Honey Taster do? Who is a Honey Sensorialist Taster?
The Honey Taster is a honey professional who has in-depth knowledge of the sensory analysis of honey and the technique. He knows how to evaluate the quality of honey and knows how to identify the most important olfactory aspects. He uses honey in his preparations, to add and enhance recipes. He knows how to combine wine, beer, spirits, tea, coffee and much more. He knows the alternative uses of honey, its properties and uses.
The Honey Sommelier communicates honey, knows how to present it, tell about it, enhance it, sell it.
Why choose our course
Our course is the only truly complete one in the world of honey. The topics covered do not stop only at the sensory analysis of the product and its general evaluation but also at communication techniques, how to use it and combine it at home, in the restaurant, in the beekeeping company, in places such as bars, pubs, breweries, wine bars for the preparation of appetizers with honey or in the agritourism for the administration of honey-based snacks. A complete journey for all enthusiasts and for those who work in the magical universe of bees and honey.
Our courses want to approach an ever-increasing audience. Our commitment is to spread the knowledge of honey at affordable prices, eliminating distances and training difficulties.
Course program:
Lesson 1: Introduction to Honey and Bees
• Introduction to honey and its significance: This section will cover what honey is, why it's important, and its history.
• Importance of bees in honey production: This section will cover the role of bees in pollination and honey production, as well as the different types of bees found in a hive.
• Anatomy, behavior, and hierarchy of the beehive: This section will cover the physical and social structure of a bee colony, including the queen, drones, and worker bees.
Lesson 2: Honey Production
• Nectar collection and honey production: This section will cover how bees collect nectar from flowers, how they convert it into honey, and the process of harvesting honey from the hive.
• Processing and packaging of the final product: This section will cover how honey is filtered, pasteurized, and packaged for sale.
• Equipment needed and collection techniques: This section will cover the tools and equipment needed to collect and process honey, as well as different techniques used by beekeepers.
Lesson 3: Types of Honey and Tasting
• Classification based on flower of origin and organoleptic characteristics: This section will cover the different types of honey based on the flowers bees collect nectar from, and how each type of honey has unique flavor and aroma characteristics.
• How to taste and evaluate the organoleptic characteristics of honey: This section will cover the proper technique for tasting honey, as well as the different qualities to look for when evaluating its taste, aroma, and texture.
Lesson 4: Gastronomic Pairings and Nutritional Properties
• How to choose the right honey to pair with cheese, meat, fruit, and desserts: This section will cover the basics of pairing honey with different types of food, including some classic combinations.
• Nutritional properties of honey and health benefits: This section will cover the nutritional profile of honey, including its content of antioxidants and vitamins, as well as the potential health benefits associated with consuming honey.
Lesson 5: Organic, Sustainable Honey, and the Honey Market
• The role of beekeeping in environmental protection and biodiversity conservation: This section will cover the importance of bees and beekeeping in maintaining healthy ecosystems and preserving biodiversity.
• Organic and sustainable honey: This section will cover what it means for honey to be labeled as organic or sustainable, as well as the benefits of choosing these types of honey.
• Trends and opportunities for producers and consumers in the honey market: This section will cover some of the latest trends and innovations in the honey market, as well as opportunities for beekeepers and consumers alike.
A complete and professional course with 12 and more total honeys for tasting and many combinations.
To participate in the course you can autonomously order honey online for a total cost of approximately Euro 60.00 including shipping costs. Before the course starts, you will be sent the instructions for purchasing honey online so that you can proceed autonomously to participate in the course.
You will also be notified of the foods to buy for the combinations provided (total cost around 20 euros at the supermarket).
---
Who is this course dedicated to?
Beekeepers
Sommelier
Food and wine lovers
Restaurateurs
Food Bloggers
Maître
Influencers
Cooks
Cookery Writers
Sales clerks
Personal shoppers
Chefs
Food journalists
Food and wine critics
Consultants
Sensory judges
Counter sale
Mead producers
Simple enthusiasts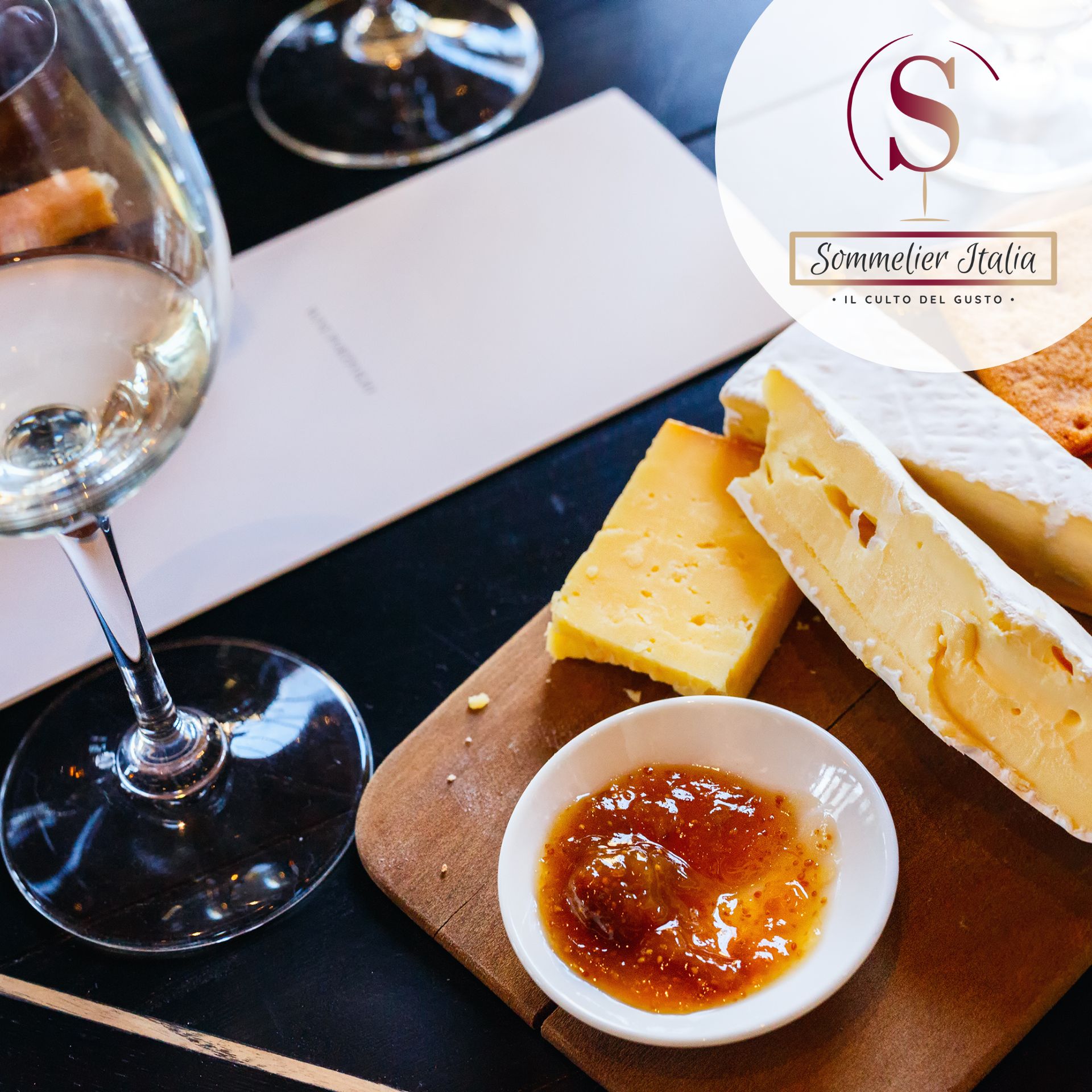 Cost of the Honey Sommelier Course on our site Euro 280.00 (pairings obviously excluded)
At the end of the course and after passing the final exam, a certificate of participation will be provided ìin .pdf format in English.
For further information write to corsi@sommelieritalia.it or WhatsApp 351 692 9718
When choosing payment of course, you cannot select bank transfers. This course must be paid with credit card or paypal. Thank you.
Professor: 
Elsa Menegolli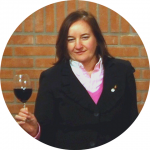 Sommelier & Honey Taster. Sensory judge, she was born like a wine taster and soon became a lecturer in the main Italian associations. Over time, she became interested in the study of sensory analysis, also approaching distillates, craft beer and honey. She has many years of experience in teaching and communication. You hold tasting courses at various levels in Italy and abroad. Generally a Consultant, you deal with communication and training for sommeliers and operators in the wine, food and wine tourism world. She is registered in the official list of Experts of the Veneto Region for Doc and Docg and in the national list of Technicians and Experts of Virgin and Extra Virgin Olive Oils. You have combined your studies on food and wine with those of communication, life coaching, sports mental coaching and well-being, perfecting yourself in nutrition, holistic and bio-natural disciplines. He is currently one of the only multi-matrix Italian tasters with specializations, even at an international level, on chocolate, honey, coffee, tea, cheese, cured meats, mineral waters. Based in Valpolicella, it promotes wine tourism and Italian products abroad.
If the course does not reach the minimum number of enrollments, it will be rescheduled and the fees promptly returned.